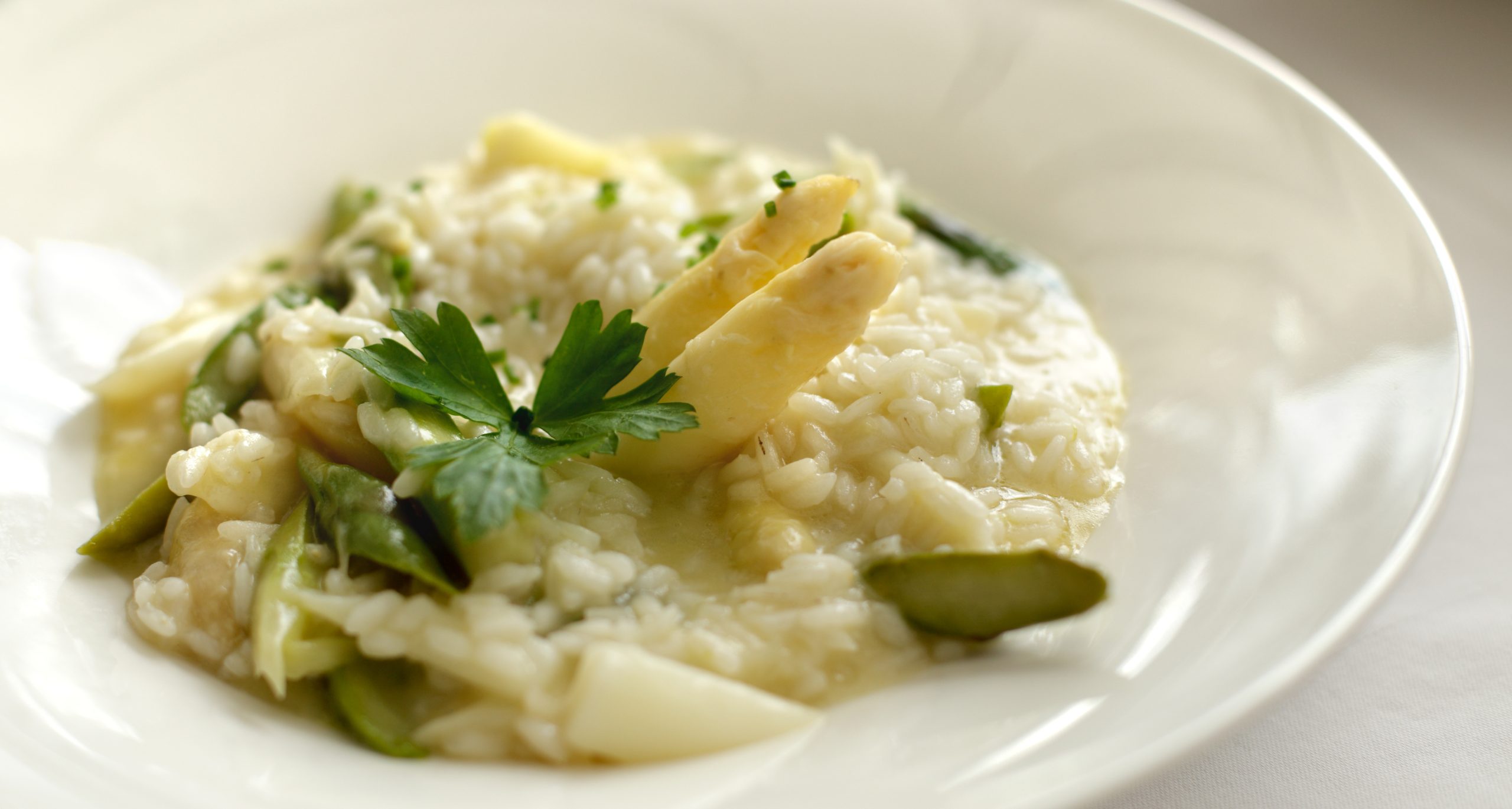 ingredients for 4 persons

250g green asparagus
250g white asparagus
2 shallots
1 EL Butter
300 g risotto rice Carnaroli
2 dl whitewine
1 l vegetable bouillon, hot
1 EL Butter
60 g Parmesan
salt, black pepper
Preparation
Peel the lower third of the asparagus, cut into equal pieces and blanch.
Blanch asparagus tips separately and set aside for decoration.
Finely chop the shallots, simmer in the warm butter for approx. 5 minutes. sweat.
Add the rice, cook while stirring until translucent.
Pour in the wine and let it boil down completely.
Gradually add the broth so that the rice is always slightly covered with liquid.
IMPORTANT stir constantly
Add chopped, blanched asparagus
ca. 5 Min. simmer until the rice is al dente.
turn the temperature down.
It should no longer cook
then stir in the butter and Parmesan cheese until the rice is creamy.
Briefly toss the asparagus tips in butter, salt and pepper and decorate on the risotto.
Enjoy.