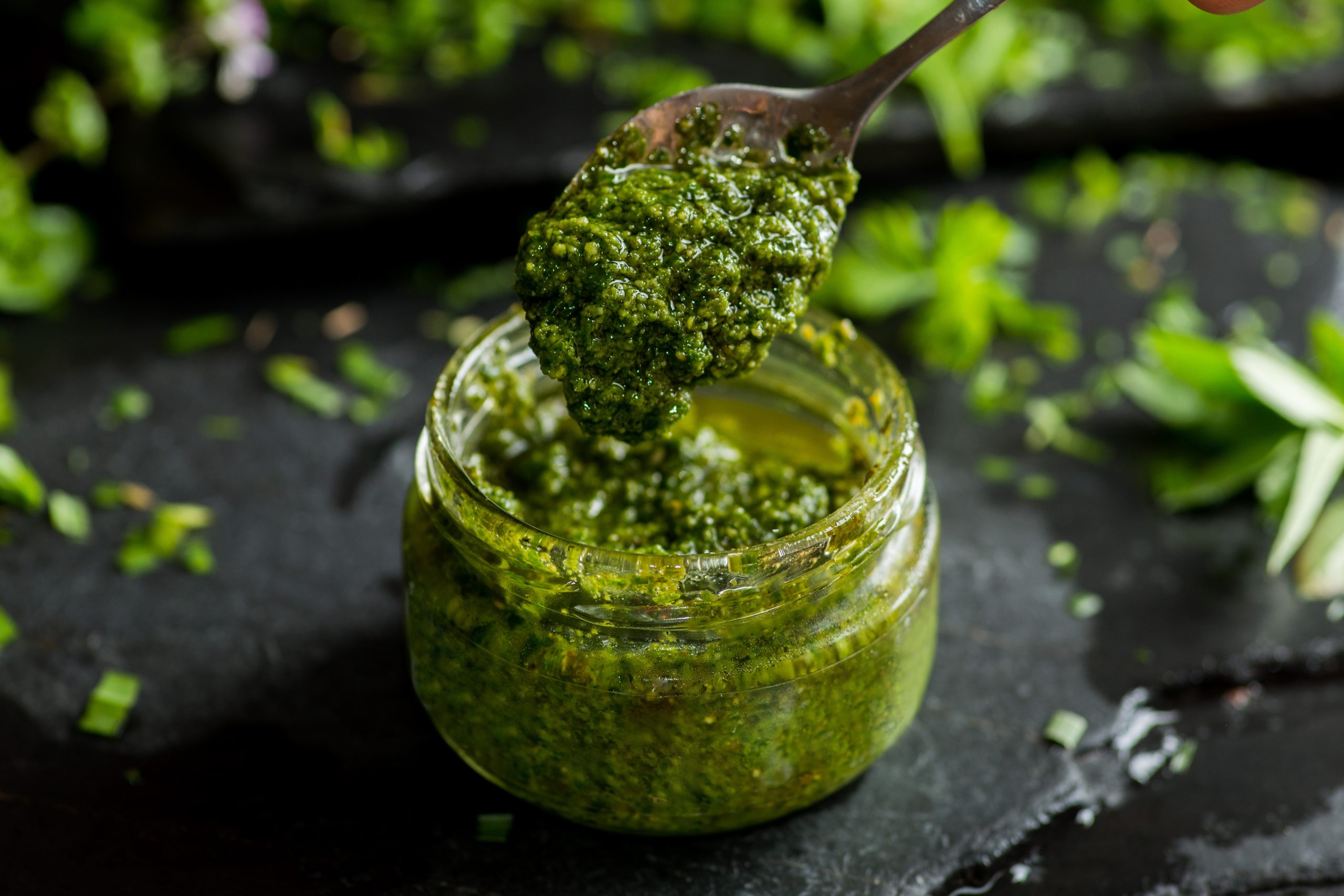 Ingridiens
60g basil
30g pine nuts
15g garlic
30g parsely
40g Parmesan cheese
100g olive oil
salt, black pepper
Preparation
Pluck the basil leaves, wash and pat dry.
Roast the pine nuts without adding oil and let them cool down.
Blend all ingredients together in a blender.
he pesto will keep for a long time if you cover it completely with olive oil after pouring it into a clean glass.
Enjoy.