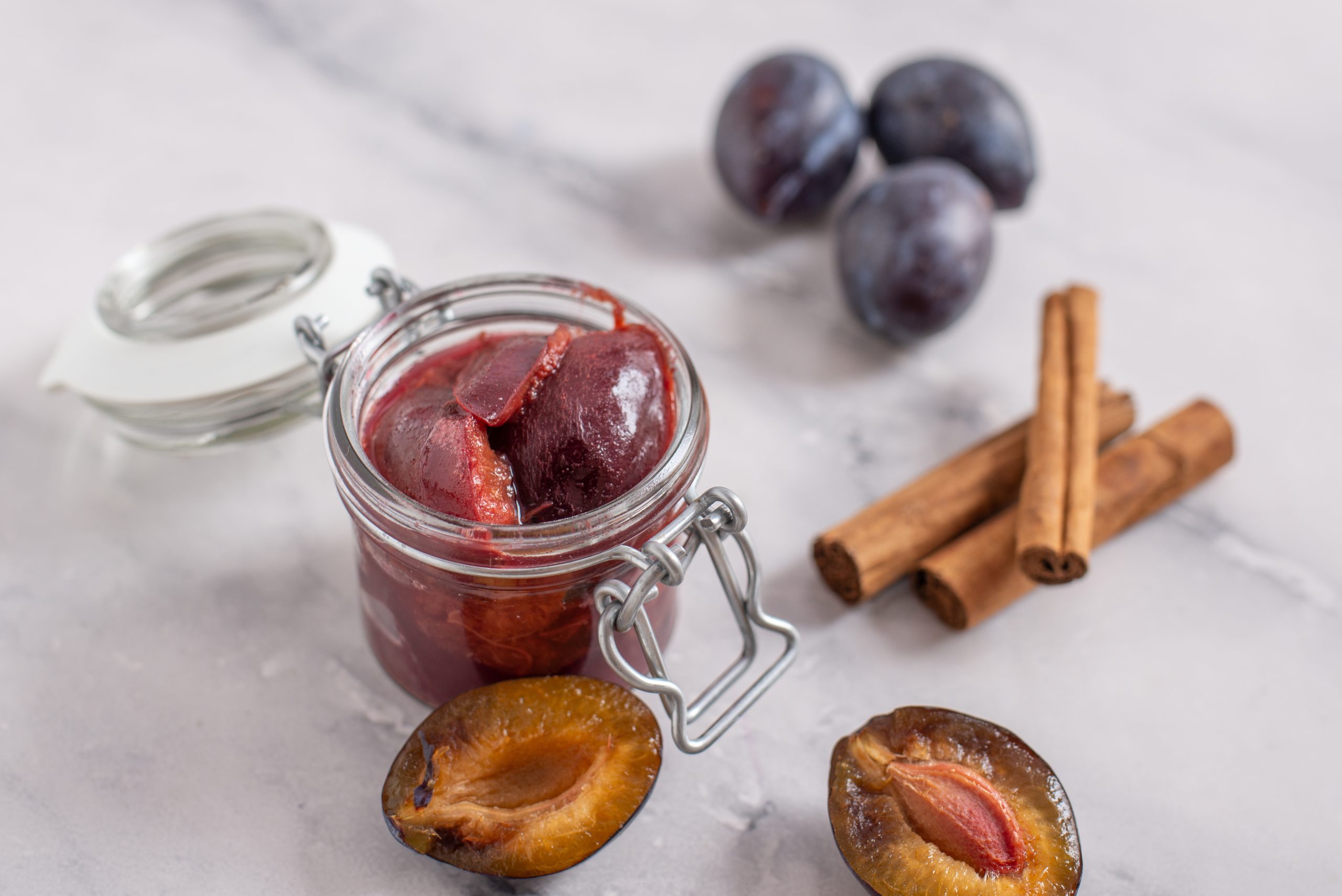 Ingredients for 12 glasses

4kg plums, pitted, washed and halved
560g sugar
560ml red wine
240ml port wine
4 pc Vanilla beans, halved
4 pc cinnamon sticks
1 pc lemon juice
3 tbsp cornflour
Preparation
1 – Allow the sugar to slowly caramelize in a poured pot.
2 – Add red wine + port wine. Wait until the caramel has dissolved with the red wine.
3- Mix the cornflour with lemon juice and stir in and bring to the boil briefly.
And then add the rest and let it simmer gently for 10-15 minutes.
Englisch Fill into glasses while still hot or enjoy immediately.
Goes perfectly with vanilla ice cream, pavlova, semolina flammery..
Enjoy.