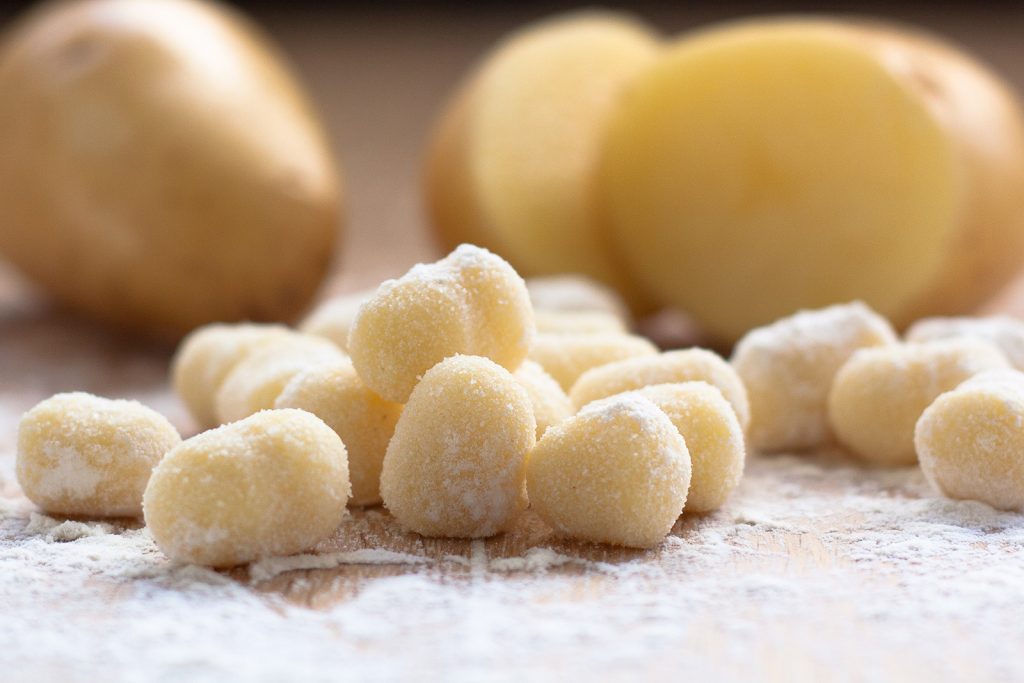 The right potatoes are important.
For the best gnocchi, it's best to use large, floury, red-skinned things.
Ingridiens
Per kg
1 Egg = 60g or 60g egg yolk
250g Flour
Nutmeg
Possibly salt
Parmesan cheese
Boil potatoes with bay leaves.
Peel and press immediately after cooking.
Mix everything together and process while still warm.
Enjoy.