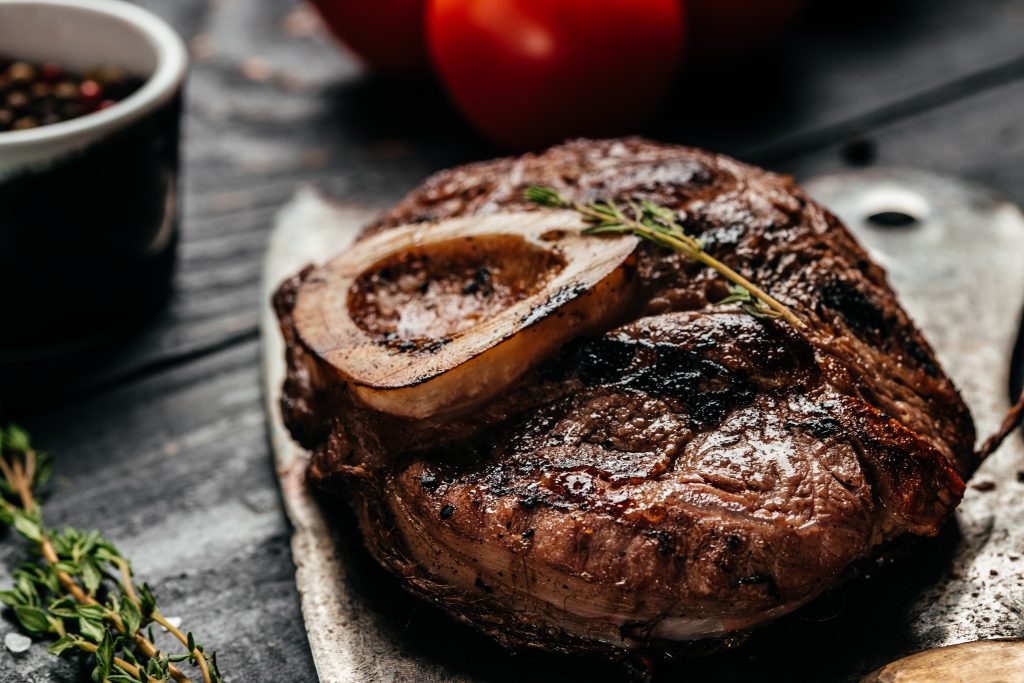 Ingridiens
4 pc carrots
1 pc celery stalk
4 pc Onions
1 can of pelati tomatoes
bay leaves
Pepper, black whole
salt
Preparation
Soak in olive oil.
Top up with a can of Pelati
Score the meat. Flour at least twice
Then fry in olive oil
Salt after turning
Deglaze with white wine
Then place in a casserole dish or cast iron skillet, cover with sauce and cover with aluminum foil.
Bake at 160 degrees for about 1 hour
Mix the sauce and pour over it
Enjoy.